This week we have been asked to do presentations to the 2nd year jewellery students. We are to explain what we have doing for our degree show project as well as what we envision for our work at the end of this year.
I have currently titled my project Turas Nan Craobh which is the gaelic translation of Journey With Trees. If you presumed from the title, that im going to be looking at Scottish trees, well you would be very much correct.
I have chosen to focus on forests and woodlands for my project. Growing up in the countryside I was surrounded by forests, plants, and animals and I have always found them really inspiring. You can become totally immersed in the sounds, textures, smells and beauty of the forest which I love and find really fascinating.
My third year, second semester theme was also exploring forests and woodlands, however it had a particular focus on flowers and petals. The majority of my work was experimenting with resin coating the petals as there are interesting chemical reactions, that take place when the resin permeates the petal cells and interacts with their natural pigmentation.
At the moment I haven't brought any of this work through to my current project, because I was struggling to achieve the sophistication and level of refinement I wanted my pieces to have. I like the idea of having that work suspended, ready to incorporate into my new designs if it's appropriate and fits.
One of our earlier third year projects, based on valentines day, was when I first really explored branding, and having a professional identity. This was one of my favorite projects and really got me interested in thinking about my packaging and my identity as a jeweller which I am going to bring forward and continue working on in my fourth year.
Looking at this box, I bet 90% of the people reading my blog could identify the brand just from its signature colour, which I think is awesome! I want my Brand to have its own unique identity that people can recognise and remember.
I have branded myself as rojhe design. I really wanted to move away from using my name as so many other jewellers do that and I don't think my own name is particularly interesting sounding or effective. I have designed my first ever website and have continued the red and black colour theme from the Valentines project because I thought it worked well.
What have I actually been making? Well, I started this project focusing on my two favorite areas wax carving and delicate intricate metal and wire work. My samples are particularly drawing on the more tangible parts of the forest that you can pick up, collect, and take away with you, like leaves, twigs, and stones.
These are the metal samples I have been working on based on the shapes of found stones. (both still in progress).
Making the pieces like that in metal is very time consuming and I want to have multiples to design and experiment with. However at this stage I don't want to invest tonnes of time into making multiple samples to then decide actually I don't really like them, or I want to do something else instead. This lead me to explore other ways i could prototype them more efficiently.
I initially thought using a 3D pen would be a good way to create quick tangible samples but with the pen that I tried I wasn't able to get the control and precision I required. Next with help from the more computer savy technicians we tried taking photos of the metal sample I had made, so I could create a 3D scan/model of it. The very small detailed, reflective metal surface meant the 3D model was very rough and not really what I was aiming for. Onto plan C, I was taught the basics of how to use the CAD softwear 'Rhino'. So I could try 3D printing my own digital designs.
The white model on the left is printed using a type of plastic called ABS, when the piece is first complete it is covered in scaffolding which the printer adds to help it create the correct structure. On the right is a castable resin version of the model (only part of it because the machine ran out of resin). A different type of 3D printer is used for this and once the piece is printed it can be used directly to cast the model in metal. The castable resin piece has a slightly better finish but the scaffolding on it is structured differently so is a lot harder to remove. I haven't tried it yet but I also wondered if using wax wires would be a quicker and easier way to make samples, so that's probably what I will do next.
Alongside that, as I mentioned I have been looking at wax carving. I wanted my carving to have a delicate, lighter feel to them so have started melting the wax down and shaping it over aluminium foil to try and replicate the curves and structure of dried petals and leaves. I have then stared to take these pieces and carve lightly into their surface.
Another area that really intrigues me is microelectronics, I currently know pretty much nothing about electronics further than how to change a light bulb. Thankfully the university has great resources and staff at hand to help. I really like the idea of having pieces of jewellery that can interact and react with the greenery around you. So, the more plants and vegetation around you the more responsive the piece. I have absolutely no idea if that's possible or what kind of sensor could detect plants, but I guess I will find out soon enough. A more achievable possibility would be to have the piece interact with its packaging so maybe the jewellery box makes sounds when you remove and replace the piece form it.
I think Leah Heiss is a good example of a jeweller who had successfully integrated microelectronics into her jewellery. the necklace on the left is a project looking at heart monitoring technology that can be embedded into a necklace with the aim of helping patients who have heart rhythm problems or have recently suffered a heart attack.

I also wanted to briefly mention Anais Paulard a DJCAD graduate. Although she doesn't use electronics in her pieces she creates amazingly playful, interactive jewellery. The key mechanics behind the pieces seem relatively simple but they produce really striking and effective results. The picture I have included is a broach named 'My Pain Is Hidden' which has a hollow section filled with ink that slowly leaks out as you wear it. I think it's important for me to remember not to get carried away making ridiculously over complicated designs when often the best ones are clean and simple.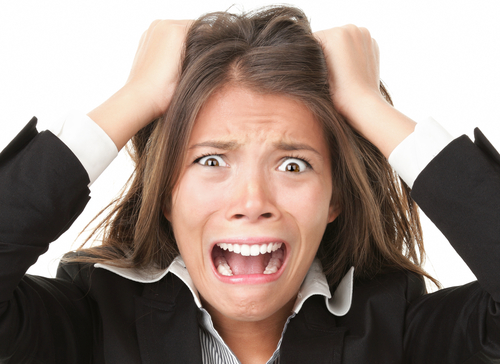 I currently have no idea what my degree show will look like. I like the idea of it reflecting the forest's immersiveness, which maybe I could look at achieving through the packaging I use and integrating it into my display. I also think small screens with videos of either the pieces being worn or walking through the woodlands would work well. At this stage I kind of see myself having one or two statement pieces with the rest of my collection made up of smaller more wearable designs, but I could change my mind about that tomorrow so we will just have to wait see.